User Reviews
Sort by content
Sort by time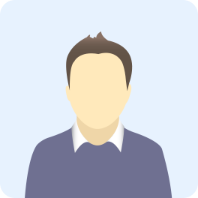 BONEY MARKET IS A BIG FRAUD !!! STAY AWAY FROM THE SCAMSTERS. YOU WILL END UP LOOSING ALL YOUR MONEY. THEY WILL SHOW THAT YOU ARE GAINING PROFITS ON THEIR FAKE DASHBOARD. WHEN YOU WILL ASK FOR WITHDRAWAL, THEY WILL CHARGE MORE MONEY AS TAX FEE. EVEN AFTER YOU PAY EVERYTHING THEY WILL NOT RETURN ANYTHING AND WILL STOP RESPONDING TO YOUR MAILS, MESSAGES AND CALLS. THEY SHOULD BE REPORTED TO POLICE AND THEIR SO CALLED NETWORK SHOULD BE STOPPED.

2023-10-29 00:25

Exciting! I am quite interested in its welcome bonus, up to 30%!!! I have been using its demo account for two only days, not quite long, but trading conditions on demo account is quite comfortable so far. I am ready to open a real one. Thanks Jeremy for helping me so much for my demo account experience.

2022-12-05 12:27

Don't be fooled by their welcome bonus! It's just their way of inducing you to invest. Whether it's the bonuses they offer, the profits you make from your trading, or your principal, all can't be withdrawn. Withdrawals are always rejected or not processed.

2022-12-02 18:56